Every morning you study your chosen language - French or English. We have classes at all levels.
When you arrive, you'll take a test so we can see which class you will enter. The average class size is 12 students, so you'll have lots of teacher contact.
In the first period, you'll focus on grammar and language structure and in the second period, you'll work on communication and oral fluency with a different teacher. Your teacher might take you into Lausanne to put your language skills to good use – at the local market, the cathedral, the city centre or an exhibition.
Our teachers are very dynamic and will make your learning experience engaging and fun.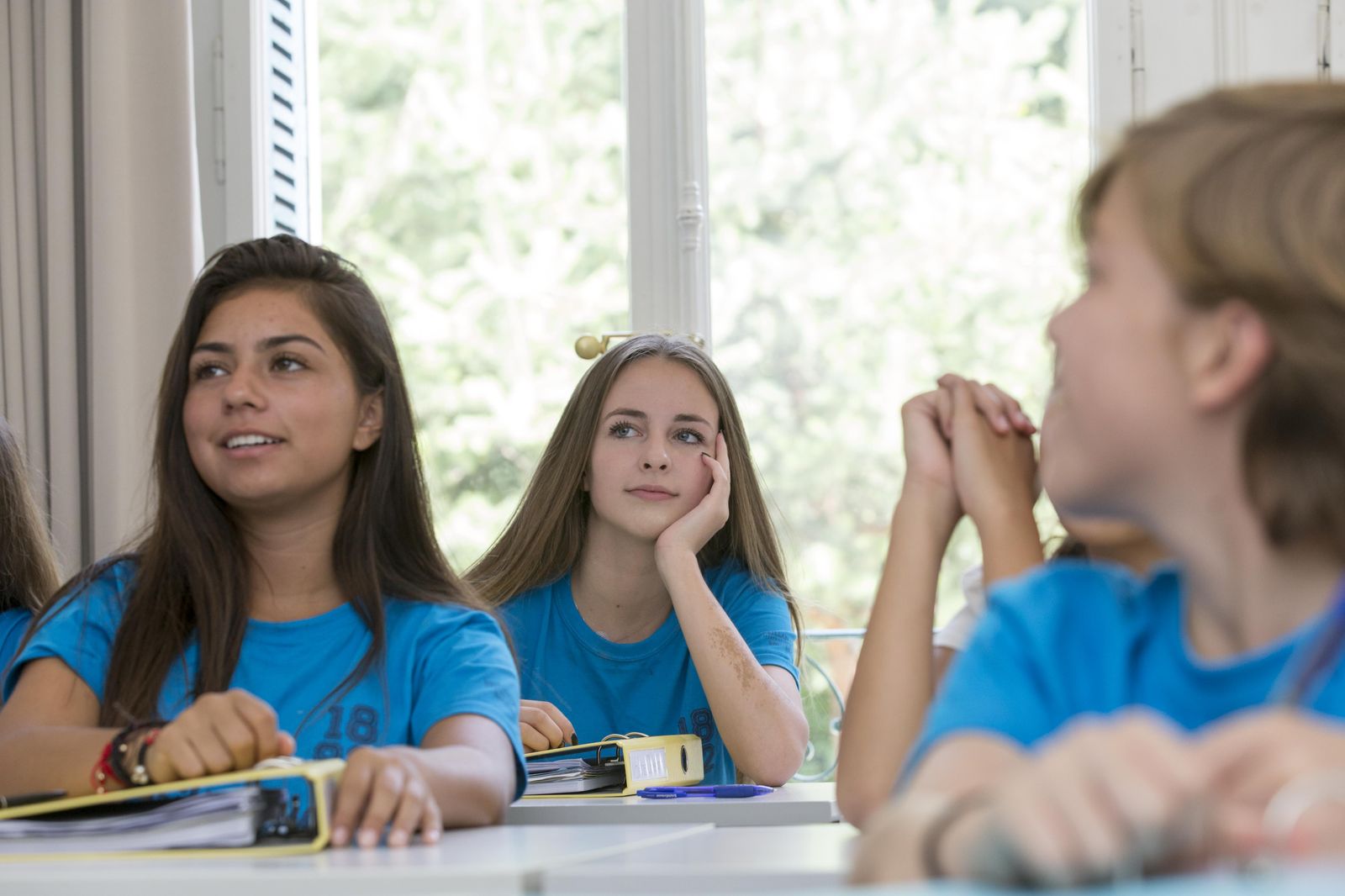 On Fridays, a small test will check your progress and when you leave, our Director will give you a certificate with grades and a teacher comment. This helps you to measure your progress and give you advice on how to further develop your language skills.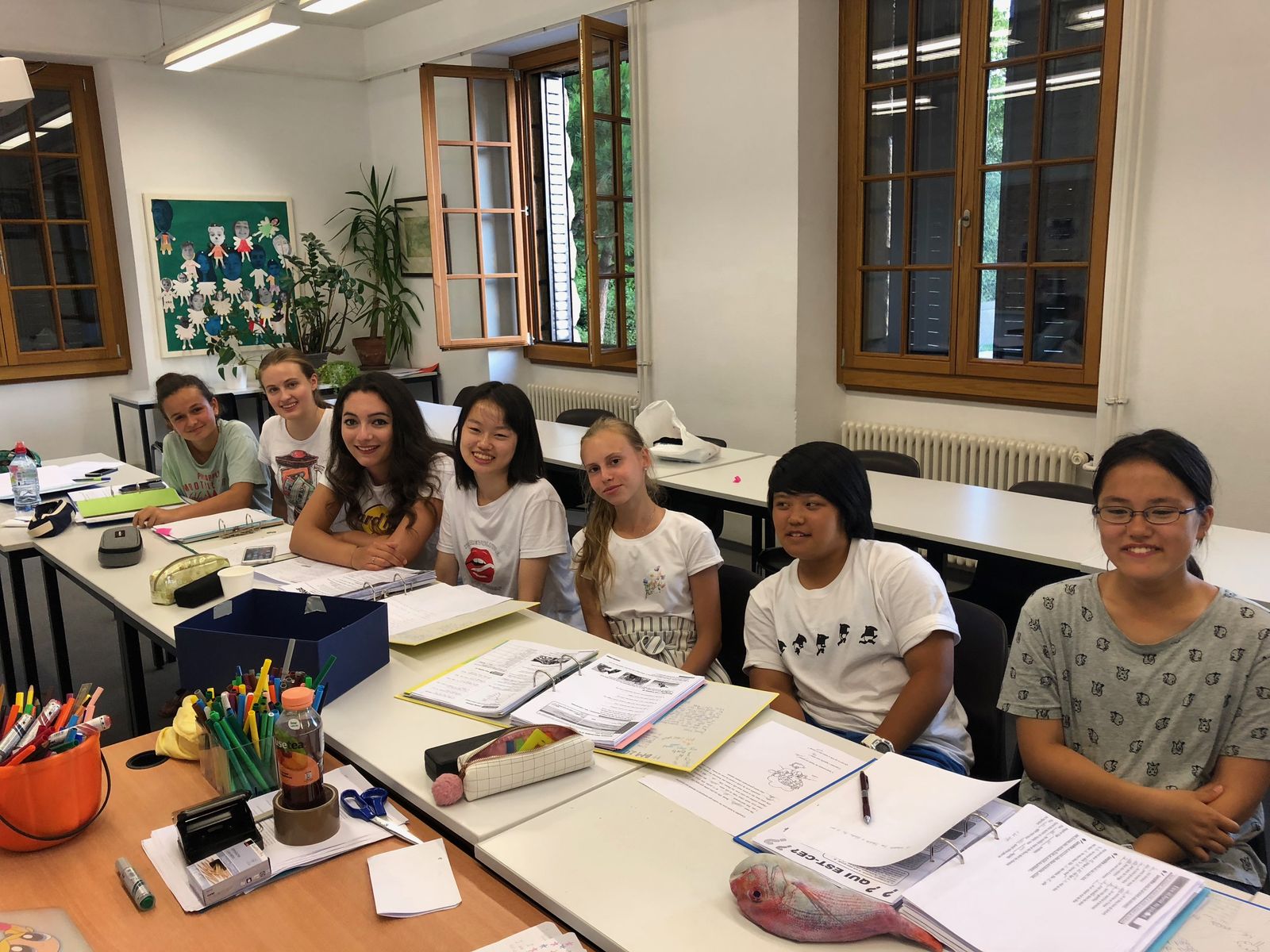 Wednesdays are a special day!
On Wednesday afternoons you'll go with your class and your teacher for an interactive visit to something typically Swiss.

We want you to discover our exciting region and gain understanding into Swiss culture and traditions. Maybe you'll go to visit the Cailler chocolate factory, where the visit ends with a tasting session - yummy! Or maybe you'll head to the world-famous Chillon castle, or the Olympic Museum.

Afterwards, you'll meet up with all the other classes by the lakeside for a tasty barbecue and some fun and games until the sun goes down.
Don't worry if you're a beginner. We have classes at all levels and our amazing teachers to help make learning fun.
You'll soon be feeling confident in your language learning.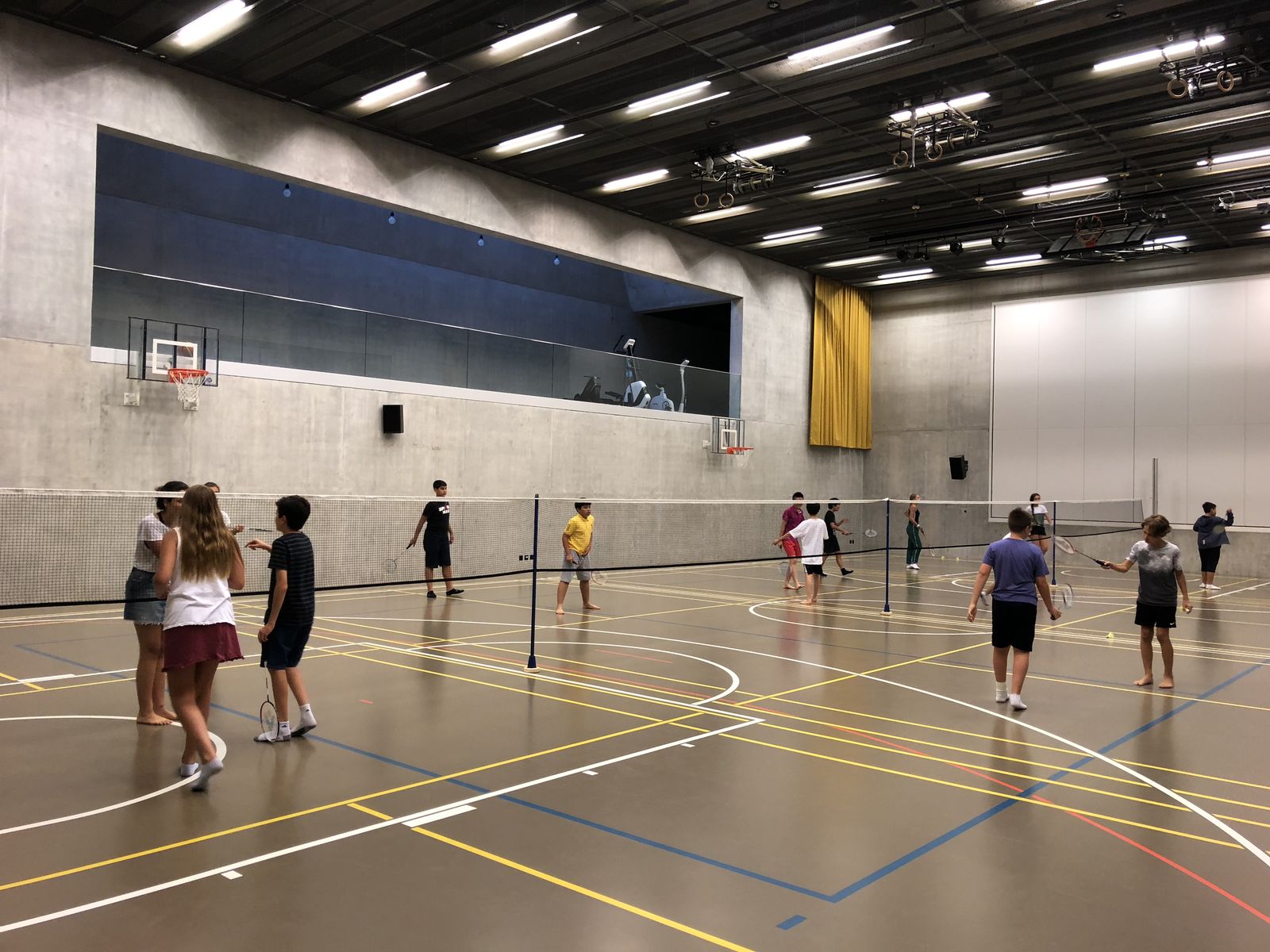 Afternoons full of fun playing sports
Four afternoons per week you will take a sports class. You'll be in a class with other students of a similar age, separated boys / girls.
We want you to try lots of sports, so every day you'll do something different. Some sports classes take place on campus, others are by the lake, where the school has a small boat.

Sports played include tennis, basketball, trampoline, football, ultimate frisbee, volleyball, zumba, running circuits, unihockey, banana boat and stand-up paddle and many more.



Keep on moving!
Our wide range of sports means there's always something new to try.

Enjoy watersports on the Lake, which is very close by.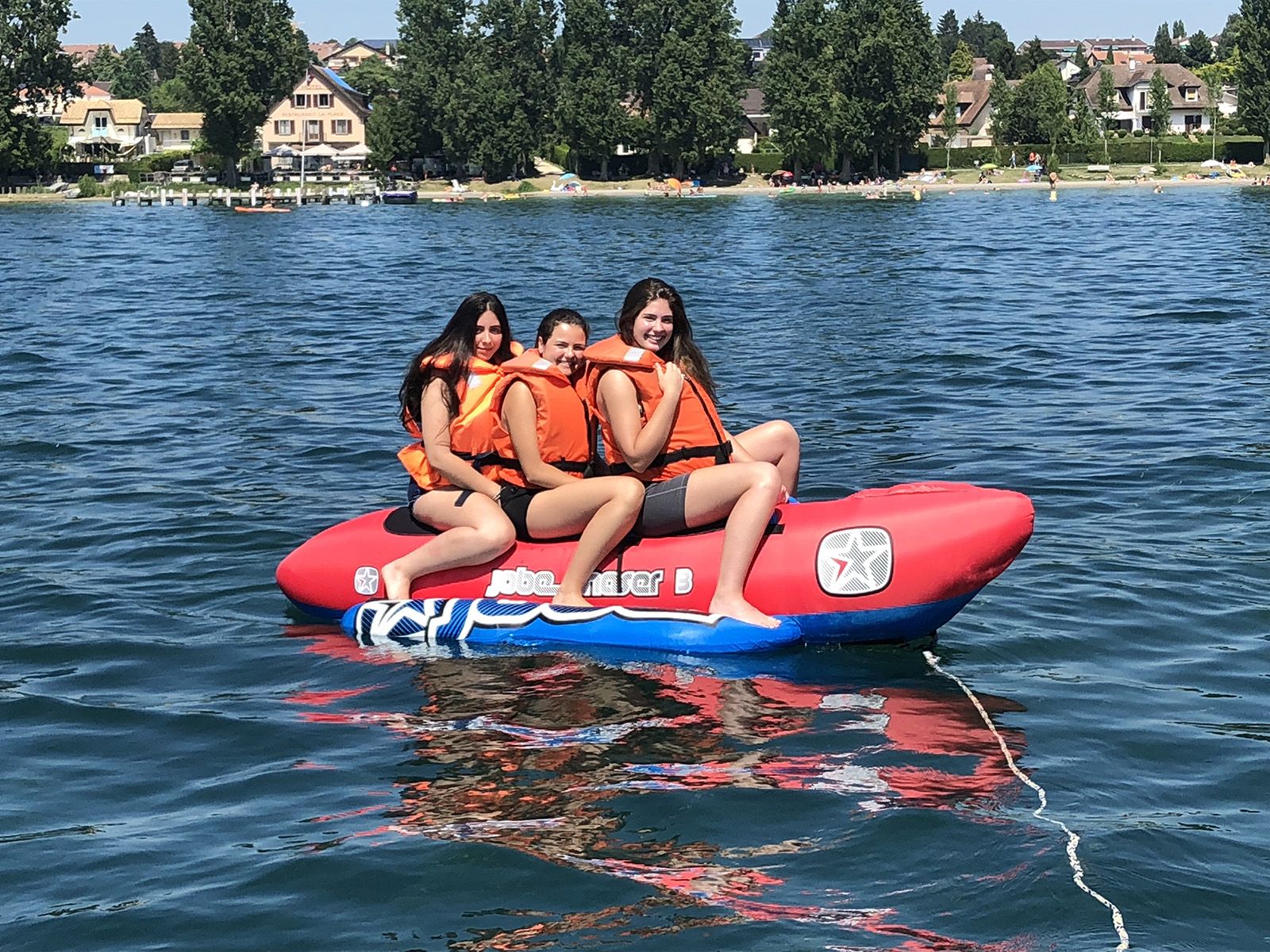 Lots of other fun sports take place on the school grounds, outdoors our in our amazing sports hall.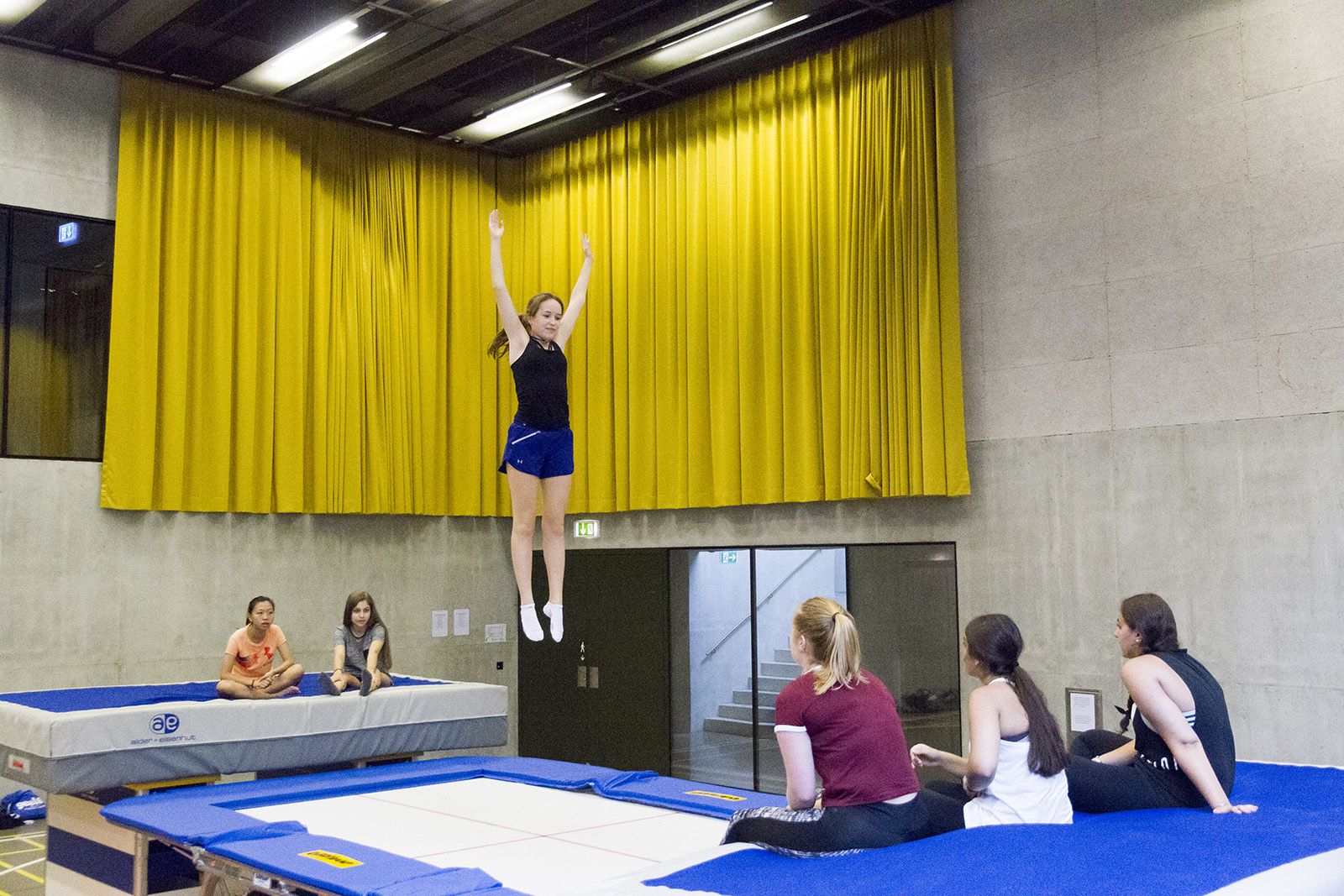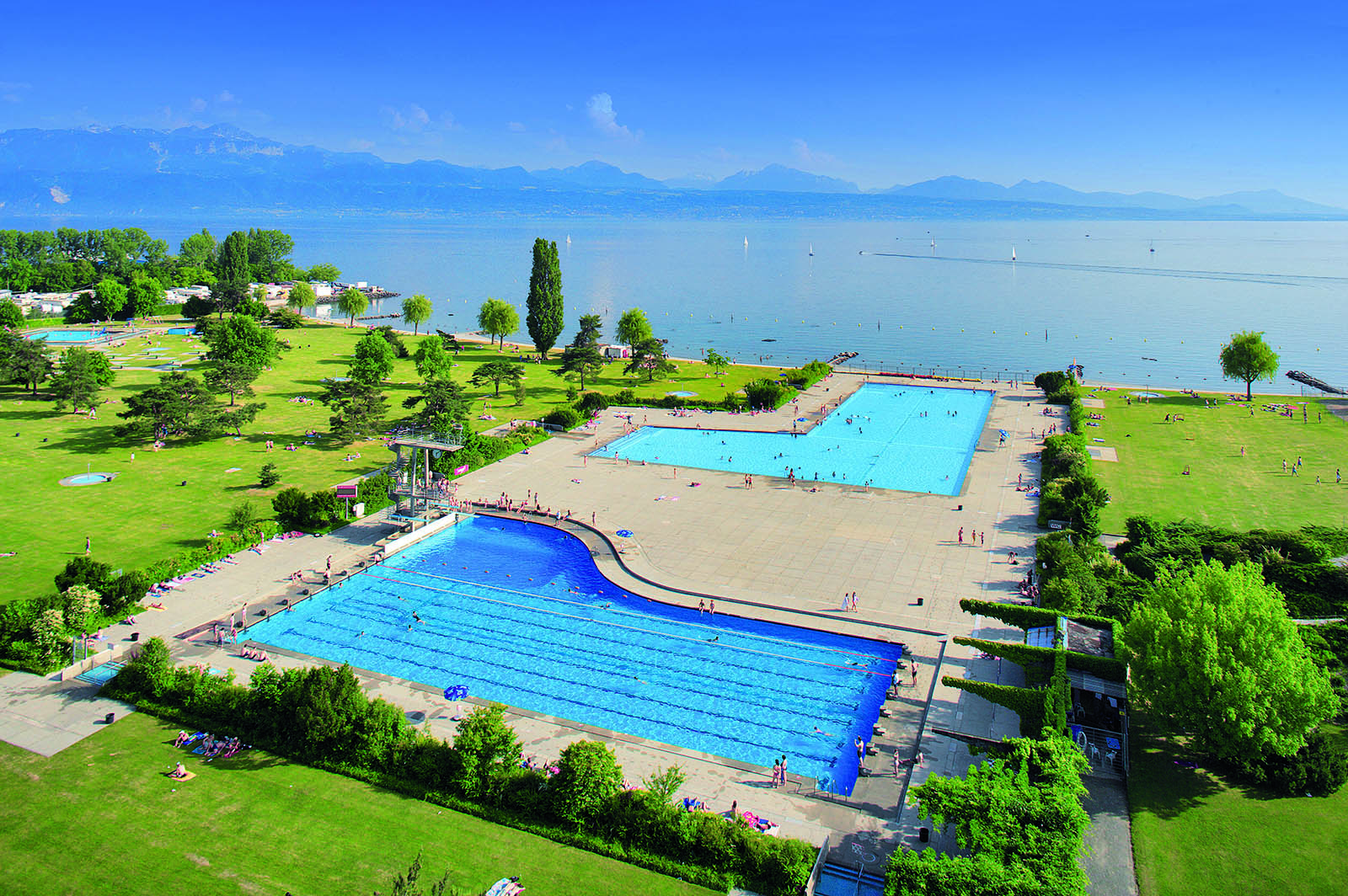 After sports class, if the weather is good, we sometimes go to the open air swimming pool in Lausanne. There's enough swimming and other sports to play there to keep everyone happy!