Brillantmont is five minutes from the centre of Lausanne in large, beautiful, secure gardens.
The school campus is incredible and inspiring!
We have eight buildings, most dating from the early 1900s. Behind their old-world charm, you'll find fantastic, well-equipped, up to date classrooms and boarding areas.
You can enjoy tennis on our outside courts, sports in our full sized gymnasium and relaxing with friends in the outdoor spaces. Classrooms are downstairs and boarding accommodation is upstairs, organised by age and gender.
All the meals are eaten together in the dining room, with the staff.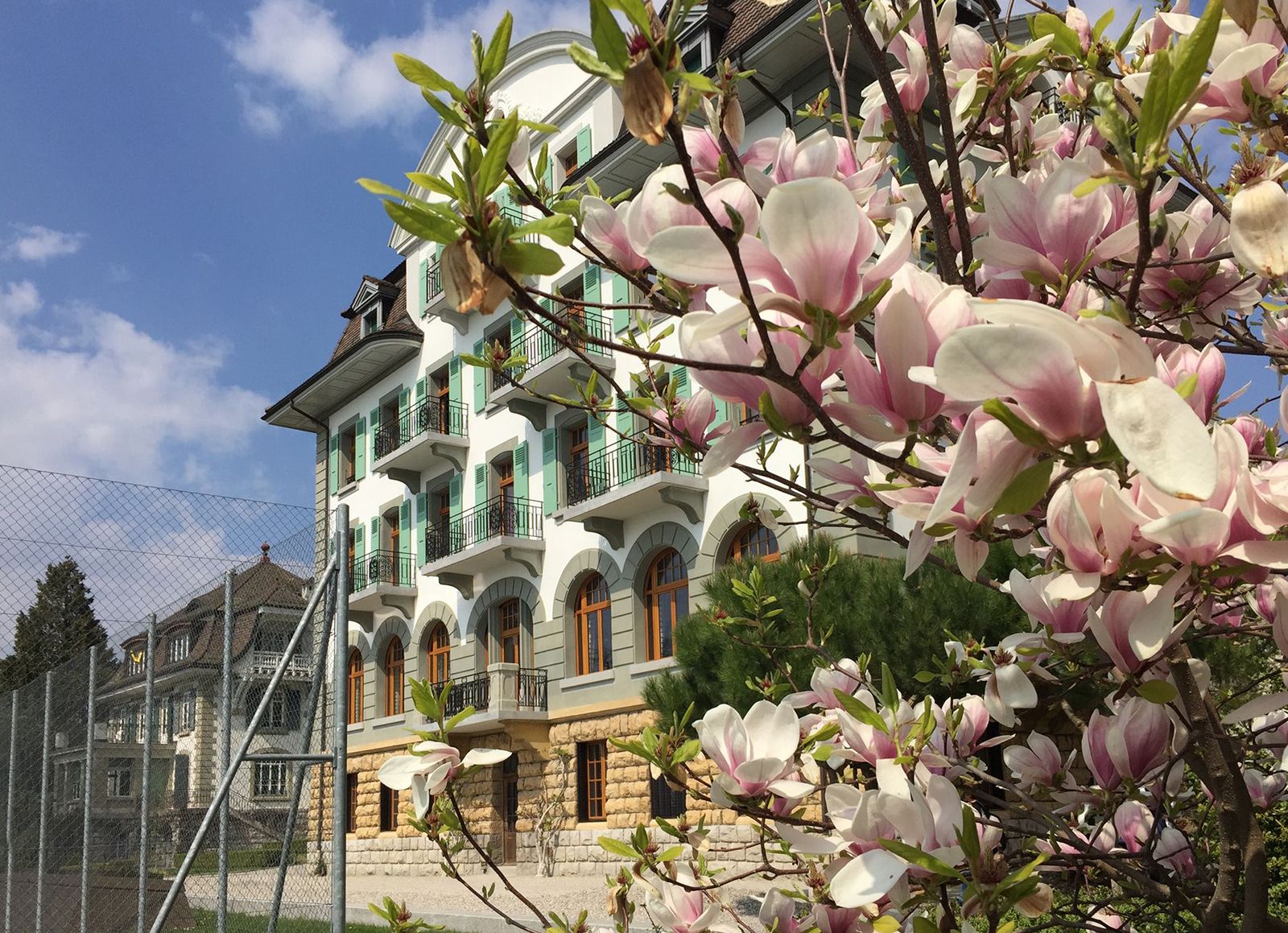 "BM – an incredible campus in a spectacular setting. It'll take your breath away."
Lausanne is a lively city on the shores of Lake Leman (often called Lake Geneva).
It is in the French speaking part of Switzerland and famous as the Olympic Capital. You'll get the chance to explore the city and discover its old town, the cathedral, its museums shops and cafés. If the weather is nice, you'll be able to go to the open air swimming pool by the lake, which has an inflatable water park and lots of sports activities.

Lausanne overlooks the Alps and is a forty minute drive from Geneva International Airport with excellent international rail connections. Your transfer from Geneva airport is included in the summer course fees.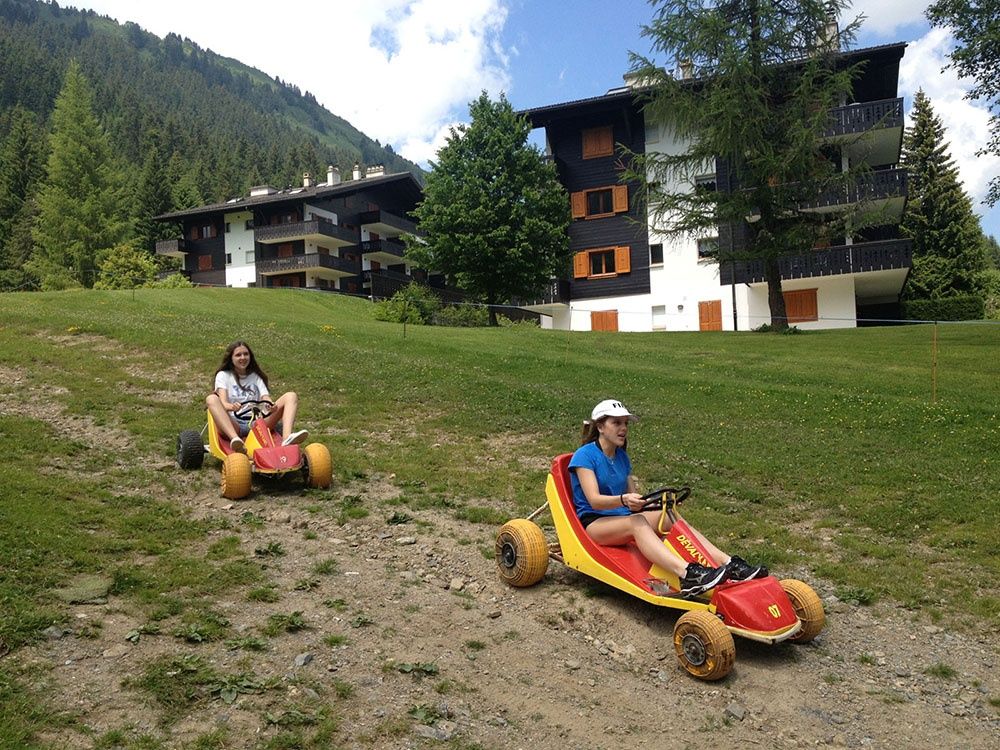 With its lakes and mountains Switzerland is the perfect natural playground
Switzerland is a great place to go to Summer Course. You'll be in a country of incredible beauty, with impressive mountains and beautiful lakes. The country has an excellent reputation for safety. It's a very multicultural country where there are four national languages. There are many fun things to discover in the summer in the cities, lakes and mountains. Our exciting excursion programme will take you to some famous Swiss landmarks and you'll have fun exploring our beautiful country.