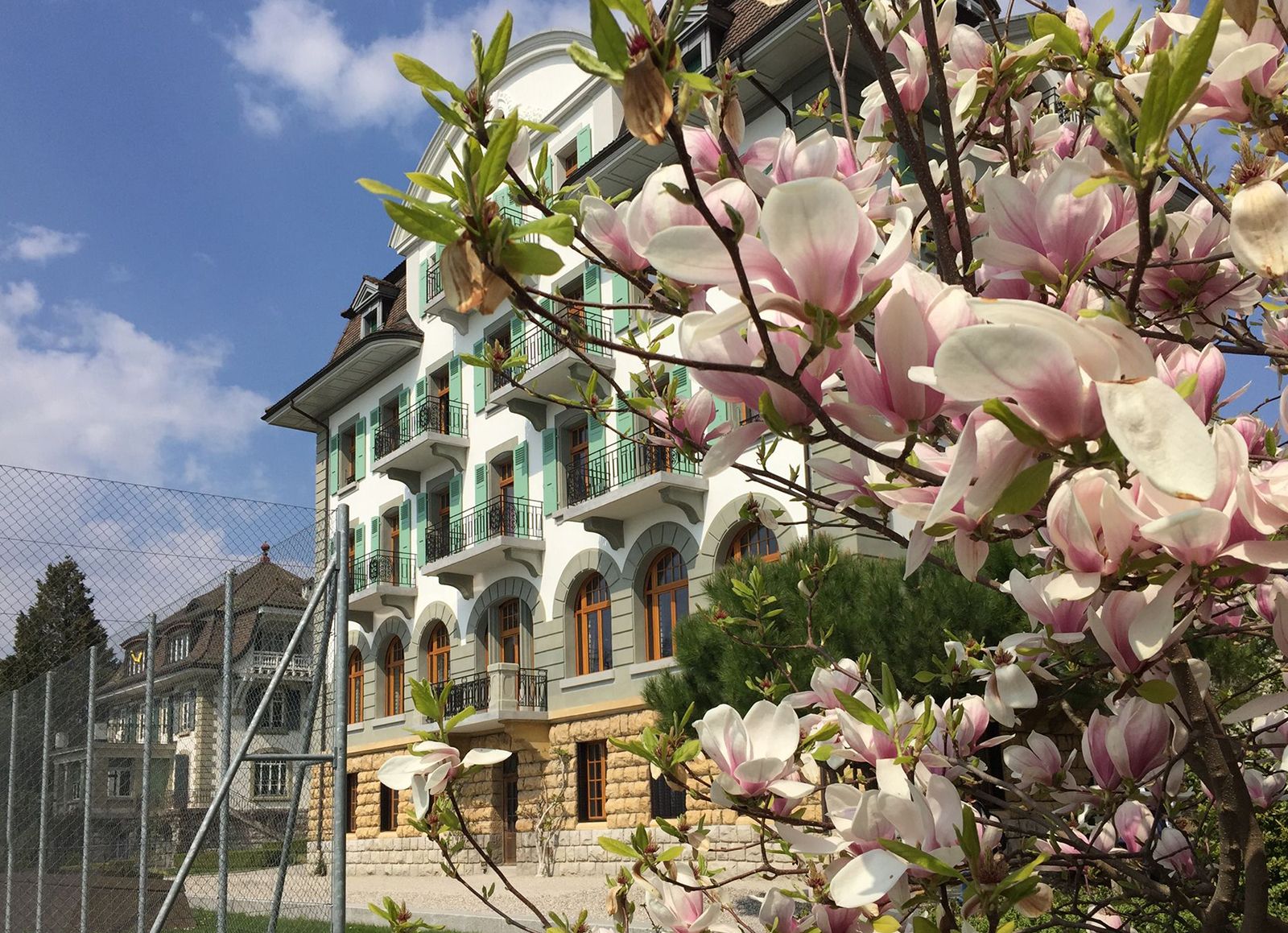 Brillantmont is five minutes from the centre of Lausanne in large, beautiful, secure gardens.
The school campus is incredible and inspiring!
We have eight buildings, most dating from the early 1900s. Behind their old-world charm, you'll find fantastic, well-equipped, up to date classrooms and boarding areas.
You can enjoy tennis on our outside courts, sports in our full sized gymnasium and relaxing with friends in the outdoor spaces. Classrooms are downstairs and boarding accommodation is upstairs, organised by age and gender.
All the meals are eaten together in the dining room, with the staff.
"BM – an incredible campus in a spectacular setting. It'll take your breath away."