Every morning you study your chosen language - French or English. We have classes at all levels.
When you arrive, you'll take a test so we can see which class you will enter. The average class size is 12 students, so you'll have lots of teacher contact.
In the first period, you'll focus on grammar and language structure and in the second period, you'll work on communication and oral fluency with a different teacher. Your teacher might take you into Lausanne to put your language skills to good use – at the local market, the cathedral, the city centre or an exhibition.
Our teachers are very dynamic and will make your learning experience engaging and fun.
On Fridays, a small test will check your progress and when you leave, our Directors will give you a certificate with grades and a teacher comment. This helps you to measure your progress and give you advice on how to further develop your language skills.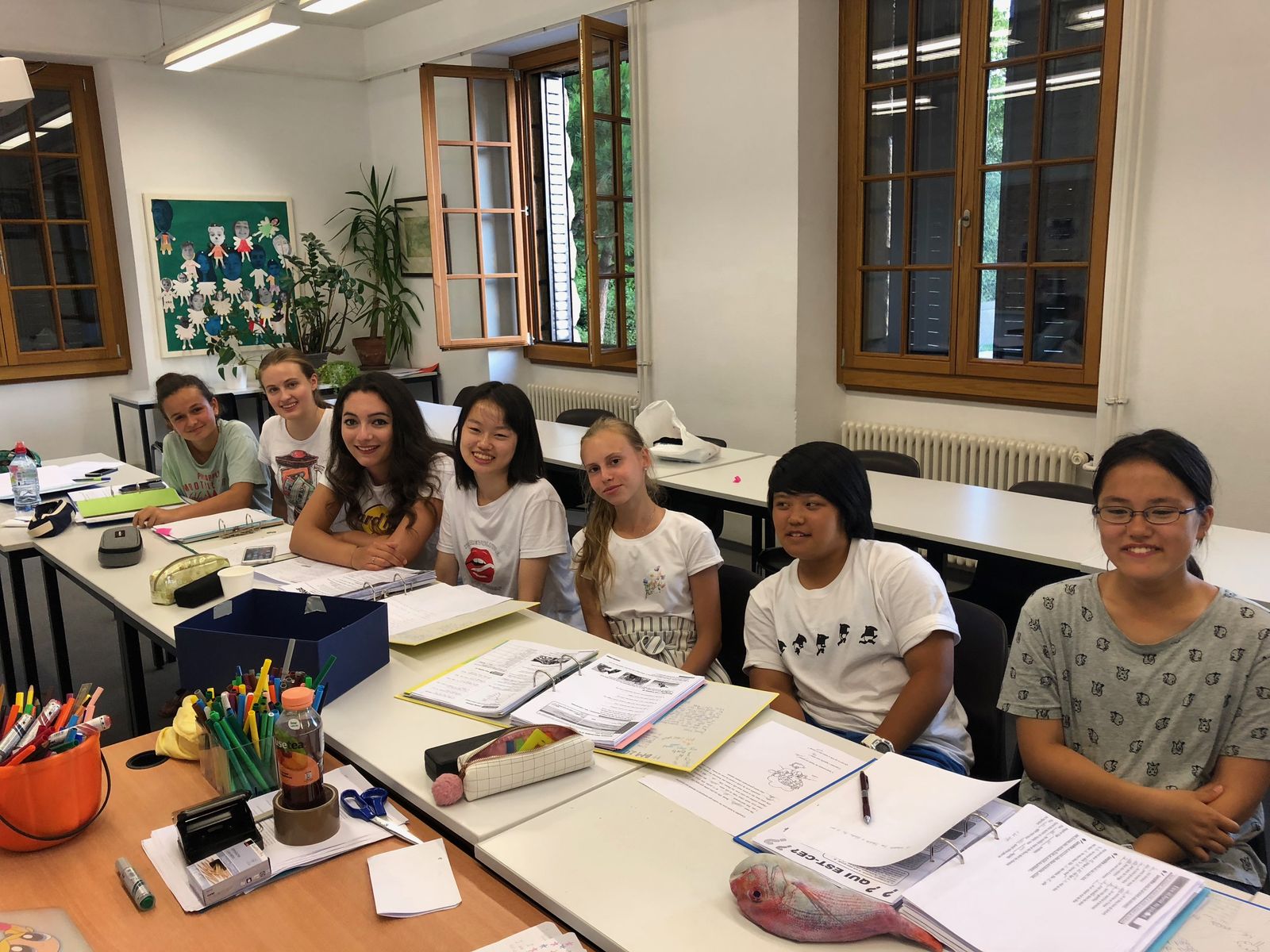 Don't worry if you're a beginner. We have classes at all levels and our amazing teachers to help make learning fun.
You'll soon be feeling confident in your language learning.